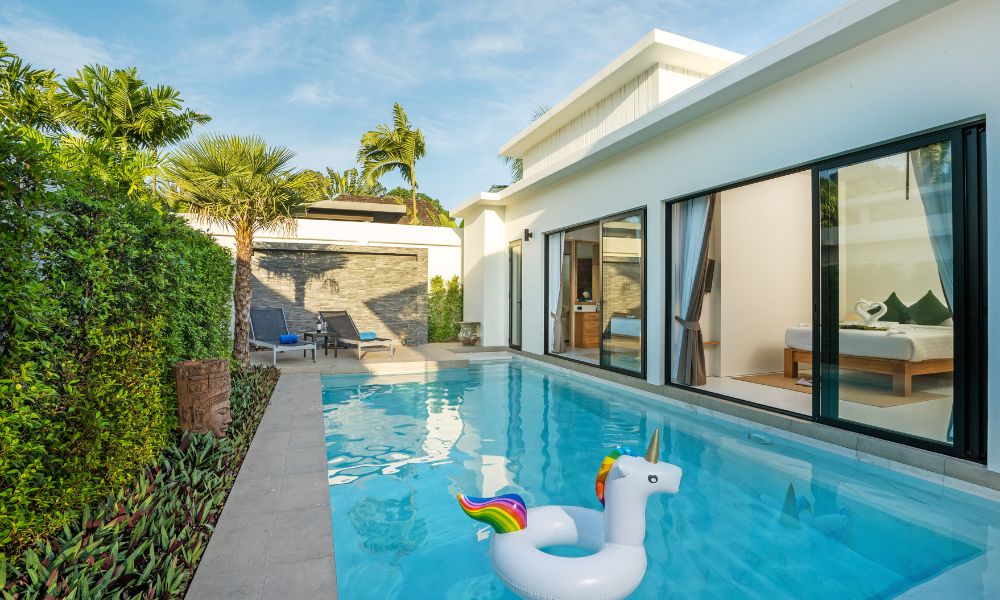 Vacations are a time to enjoy yourself with your family and closest friends, but not all travel accommodations treat you equally. Whether you're looking to stay at a nice hotel or resort, it's hard to get the specialized services and privacy you want. So if you want to live in opulence during these rare times with your loved ones, consider looking at other alternatives. These are a few reasons why you should take your vacations at a private villa and what you gain from doing so.
More Personal Than Hotel Rooms
First, private villas provide a much more personal and cozy aesthetic than even the highest-rated resorts. With more space for your things and activities, you can treat this home as your own during your stay. You may even find yourself forgetting you're on vacation. Making these villas your home separates you from the stress of the outside world and maximizes your ability to relax and recuperate like you intend.
Private Amenities for Groups
Private villas also mean that you gain access to private amenities for your group. From the crystal-clear pool to the bedroom verandas, you have these things all to yourself. As such, there's no waiting in line and no crowded public spaces; just space for you and your loved ones to enjoy yourselves undisturbed.
Customizable Services
Perhaps some individuals in your group have dietary restrictions or devastating allergies that need accommodations. Private vacation villas can handle these restrictions and more. With their own cleaning teams and chef, you'll never need to worry about keeping these homes clean and safe for your family. Each villa's private chef can create a special meal plan for your stay, avoiding all foods your loved ones can't eat or simply might not like.
Gorgeous Sights
Another reason why you should take your vacation at a private villa is the view. Located along the most coveted areas, including Los Angeles, Beverly Hills, and Hollywood, there's no end to the beauty you could behold from your doorstep. Whether you're enjoying the city lights and landscape or gazing up at the stars, it's as peaceful an experience for the eyes as it is the body and soul.
Peace and Quiet
Above all, you get the same peace and quiet you would from your own home. Separated from the hustle and bustle of public traffic, these homes promote full tranquility and seclusion. This way, you can fully immerse yourself in your vacation and ensure that you get all you need out of this time with your family.
At LUXJB, we don't just provide Beverly Hills luxury vacation rentals—we provide a restful and lavish experience. Whether it be our private in-home services or our extravagant amenities like a pool and personal spa, we go the extra mile to provide you with the vacation of your dreams.
Luxury Los Angeles Villas for Vacation, Events, Filming. For Further Info Click The Links Below: